Co-op CEO Peter Marks: 'The reputation of the banking industry is toast'
You Live And You Learn: Peter Marks, the retiring CEO of the Co-operative Group, on why it's the Co-op's time to shine, 'excessive' executive pay, and why it's the right time to go.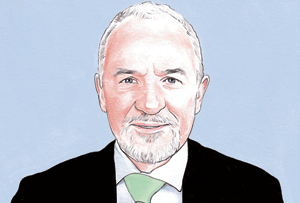 I hated school. I left half-way through my A levels and joined the Co-op aged 16. I started by stacking shelves and worked my way up.
Bloody hard work and determination has got me where I am. My best skills are identifying and nurturing talent. The secret of a good CEO is to surround yourself with people who are far brighter than you are. I've built a wonderful team of superb people who are experts in their field.
The reputation of the banking industry is toast. So what an opportunity for a different kind of bank that puts ethics and principles at its core. Now, the Co-op Bank has 300 branches, but the 600 Lloyds ones will triple our presence on the high street. We'll be a real challenger to the 'big five' and that's what the industry needs. We've got to start building the banking sector up again and not keep kicking it down all the time.