Are co-operatives the key to rebuilding trust in business?
Giving people a stake in the firms they work for or buy from has social as well as financial benefits, says Co-operatives UK head Ed Mayo.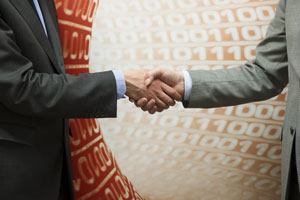 Trust in business is low. Not as low as it was as the depth of the financial crisis, and not as low as public trust in politicians, but low all the same.
Our latest research into the health of the UK's co-operative sector shows that only 12% of people trust business and only 7% see them as honest. People think the economy is out of their control and businesses appear to be seen as an unaccountable part of that.
Something has gone wrong here. If people don't trust business they are less motivated to start and grow one, and less open to innovation. Yes, businesses can do good - and often do. The origin of the word 'company' is, after all, people working to achieve something together.