Co-operatives: Why it's even better to share
The success of the co-operative sector shows there's a lot that 'regular' business can learn...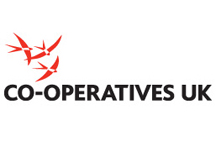 'Greed is good' was the old Wall Street motto. While that was always a fairly unappealing creed, it seems to have stuck as an ethos in certain areas of the business world. Certainly more so than those higher-EQ concepts like sharing. Good lord, the very thought of it…
Yet there is a corner of the business world that plants this kind of thing right at the centre of its model. The co-operative sector has been doing its thing since the 19th century – and now has 5,000 enterprises and 12.9m members. And it's not just a right-on exercise in the power of understanding: the sector's combined turnover increased by 15% last year. With high growth like that, during such a tough period, it's amazing the rest of the business world isn't rushing to claim – we mean share – a slice of the co-operative pie.
John Lewis is perhaps the best example of a co-operative success (the retailer has had a particularly good recession). But the model goes further: to businesses that count their customers as partners, co-operative villages, and schools that are run by the teachers, parents and kids.