The Co-op's boss just gave himself a 40% pay cut
Richard Pennycook is putting his money where his mouth is as he tries to build a business fit for the future.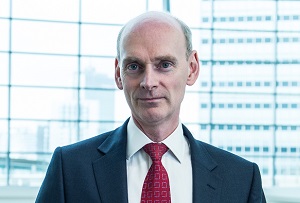 £750,000 is a lot of money to a lot of people. But for Co-op boss Richard Pennycook it represents a massive 40% cut in his basic level of pay compared to the £1.25m he got last year. The corner shops-to-insurance mutual is undergoing a big turnaround after the dramatic collapse of its banking arm back in 2013 and Pennycook is clearly keen to show that his own remuneration is not exempt from the penitence the business has to pay.
And it's not like that cut in his basic will be recovered through a hike in his bonus or benefits – his long and short term incentives are being cut too. 'As a consequence, Richard's total remuneration will fall to a level well below the median for organisations of the scale and complexity of the Co-op,' the company said in a statement. It's a great piece of PR for the business, especially when combined with an 8.5% pay rise for 40,000 of its shop workers.
'The move by Richard to reduce his pay shows the Co-op difference in action, as we champion a better way to do business for our members and their communities,' said its chairman Allan Leighton, who donates his own six-figure salary to the Co-operative Foundation.