The coding classes for mums on maternity leave
Mums in Technology are right with the zeitgeist - all they need now is a committed corporate sponsor.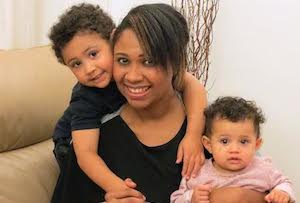 Once in a while every trend in the zeitgeist collides into something you can't believe doesn't already exist. In this case it is 'Mums in Technology', a child-friendly coding school where a group of mums (dads welcome too) on maternity leave sign-up to an eight-week course on coding to which they can take their babies along. 'Mumpreneurs' - tick, coding - tick, women in tech - tick, the national childcare shortage – tick, and the general parental hunger for more flexible ways of working - tick, tick, tick.

Hosted at the modern, super cool offices of Thoughtworks (technologists for those 'with ambitious missions', a.k.a. a software company), it's a refreshing surprise to swing through an office door and find a bunch of well-informed women discussing the pros and cons of WordPress, one nonchalantly breastfeeding, while the provided nannies roll around the floor with babies and toddlers. (Pictures here for anyone who is curious about what that all looks like.)
The project is the brainchild of the energetic June Angelides (pictured above), currently on her second maternity leave, who invited MT along to see it at work. The Silicon Valley Bank associate came up with the idea when she was bored on her first maternity leave, and wondering how she could use the time more productively next time around. Unsurprisingly, it didn't take long for her to find others who felt the same and shared her interest in being more tech savvy.
The class I went to included two lawyers, a banker, a management consultant, a project manager and business strategist. They dream of starting something new that they can own and control. Some are in the ideas phase, others have already launched their new businesses and resigned from their day jobs. All want to build their digital capabilities in support of their business and lifestyle goals.

One of the attendees, Shilpa Bhandarkar, has already launched Coo, which helps busy parents align their calendars with others in the same class. She doesn't plan to be a coder herself but manages others who do, explaining, 'You can't do anything without knowing something about coding.' She wastes no time in showing me the app and offering to talk to my daughter's class rep about its advantages (note, I must get onto that).