Cold weather means red hot profits for British Gas owner Centrica
British Gas has cashed in on a particularly cold winter with an 11% rise in profits in its residential energy arm for 2012.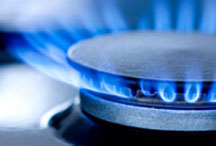 When a winter goes on for as long as this, and with such chilly nights, it is no surprise that a gas company comes up smelling of…er…profits. British Gas has today announced that profits from its residential energy supply business have jumped 11% to £606m compared with the year before, thanks to gas consumption in homes across the UK rising by 12%. This means that parent company Centrica has been able to report operating profit of £2.7bn for last year, up a massive 14% compared with the year before.
So it's all tickety-boo, right? Well, not if you believe Centrica's chief executive Sam Laidlaw, who said that profits margins per household were actually down, year-on-year, and that the company had made just £50 profit per household in the 12-month period. He said: 'A 5% margin on the business is the sort of margin we require' I order to be able to invest in its energy production assets.
What Laidlaw is essentially saying, although with Westminster-esque smoke and mirrors, is that in order to be able to fund a 6% rise in dividends to shareholders and also return £500m to them in a one-off, and then still have any money to be able to invest, it needs to make a bigger margin from its customers. Yes, those stats are correct, and yes, that is a large part of the reason that people's bills rose 6% in October last year. Harrumph.