Cold winter ahead? SSE pushes energy prices up 8%
Just a fortnight after Ed Miliband's speech, this is deeply unfortunate timing from the energy company.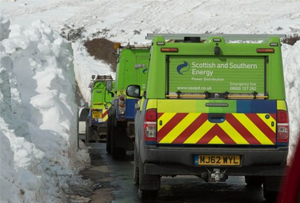 A lesson in how to make yourself extremely unpopular among your customers this morning from energy firm SSE, which admitted, amid much shuffling of feet and kicking of dirt, that it wants to raise prices. By 8.2%. Ouch.
'We're sorry we have to do this,' mumbled SSE's Will Morris, presumably while staring hard at his shoes.
'We've done as much as we could to keep prices down, but the reality is that buying wholesale energy in global markets, delivering it to customers' homes, and government-imposed levies collected through bills - endorsed by all the major parties - all cost more than they did last year.'