Collaboration - it's about trust as much as technology
MT CYBERSECURITY WEEK in association with Blackthorn. When working with third parties the key question may well be 'Can we trust them?'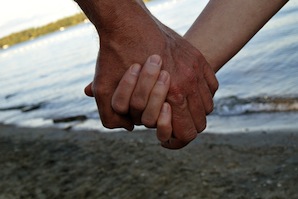 Collaboration. It may sound like a criminal offence but in the age of smartphones and the app economy it's something all businesses have to do well. Unless you are Google, the chances of having all the digital skills you need instantly available in-
house are slender.

But what about the security risks of letting outside developers fiddle about under the bonnet with your precious data? Well, according to Steve Townsend, CIO of Transport for London, although making sure they have the right technology in place is a start, perhaps the most important question to ask is a rather more human one. 'Can we trust them?' Because if the answer is no, then any amount of high-tech wizardry will count for nothing.

And he should know - TfL has set a great example when it comes to giving outside organisations access to its data. All those time-saving travel apps that have revolutionised Londoners' travelling lives, for example, are based on TfL live data feeds.

For more on how working with third parties can boost innovation - and do it securely - watch his video interview below.