My colleague is earning a lot less than me, even though he's my equal. Should I tell him?
No. You'll just make him feel bad and you could damage your working relationship, says Jeremy Bullmore.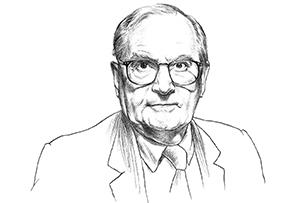 Q: I joined a mid-sized law firm (not in London) as a salary partner a few months ago. I have just accidentally found out how much one of my colleagues earns: quite a lot less than I do, despite the fact that he has been with the firm for years and we're technically on the same level. I know - at least he's not earning lots more, right? But I feel bad about it anyway, because this person has really gone out of his way to be helpful and make me feel welcome. Should I tell him what I know?
Jeremy says: No. It's not often that I'm unhesitatingly certain about such questions but about this one I am. Rumours about salaries are notoriously unreliable, but I'm assuming you're absolutely sure about this? If not, forget it now.
There are all sorts of reasons for apparent anomalies in salary lists; some good, some bad, usually historical. You deserve praise for feeling uncomfortable about this one but you can't know why this colleague is paid less than you are. Think it through.