COLUMN: The power of loose networks
Your contacts book is your most valuable asset, explains Faisal Butt. Which is why you should put gusto into building new relationships.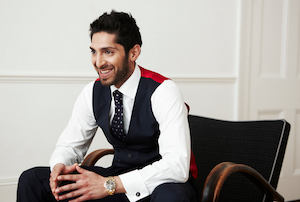 People who are on the fringes of your network can actually be more valuable to you than those closer to you. Those on the fringes - referred to by academics as as 'loose networks' - can bring fresh ideas and plug you into more marketplaces.
'Loose network' builders push boundaries in their networking just as they do in their business. Its real power comes from meeting people outside your sector, outside your geography, outside your seniority, and outside your income bracket. That way, when an opportunity arises – no matter how left-field – you'll be equipped to tap into your network.
Because they are rarely tied to a particular sector, venture capitalists tend to be natural 'loose network' builders. In fact, VCs have been referred to by some management researchers as the 'information brokers' of society because of the way they sit between disciplines and sectors, and link entrepreneurs and senior managers to trustworthy and often transformational ties.