Combating your lawyer's hourly billing ways
Karl Chapman offers some advice on what the law firm jargon means, and how to cut through it to get the best deal.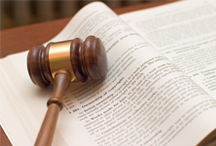 The law has always used language in an interesting way: words play a key role in maintaining a certain mystique around what lawyers do. Along with regulation, myth and ceremony, language has in some ways protected the legal market from any serious competitive forces.
This is changing. Yes, legalese will always play a role in legal matters, but customers are increasingly demanding that the advice they are given is clear, pragmatic, concise and straightforward to act upon.
The greatest legal language battleground is around 'fees'. For some, discussing fees is an uncomfortable experience. But the law is a profession with high ethical standards and a long tradition: many lawyers would argue that billing by the hour merely reflects the value that they provide. How can we charge fixed prices when we do not know how long the work will take, many lawyers ask? Hourly billing is in the clients' interests, right?
Really? Welcome to the real world.