Companies may be reshoring - but more jobs are probably still leaving
A report says 70% of automotive manufacturers are planning to reshore jobs, but plenty of companies are still moving production overseas. Hardly reassuring.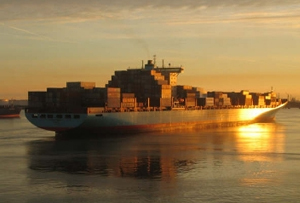 'Reshoring' was David Cameron's favourite made up word earlier this year, as he urged companies to move jobs back to Britain. But while many have heeded the PM's call (insofar as they made a business decision), the jury is out on whether this nascent trend is outweighed by businesses still taking jobs offshore.
A report commissioned by Lloyds bank released today estimated 70% of automotive manufacturers are planning to move an average of 29% of their business back to the UK in the next two years. And some 45% have apparently already shifted an average of 20% of production back from overseas.
There are a couple of question marks over the research. It only surveyed 100 companies out of an estimated 2,089 in the industry, although even with a sample size that small a majority of them are probably planning to reshore. Plans, though, may not come to fruition. And, finally, the study doesn't appear to have asked whether any of the manufacturers are also looking to move other production out of the UK.