Company Vitae: Argos
The catalogue store is the UK's largest toy retailer and its second largest furniture supplier. With roots in the 1970s, can it see off the internet threat?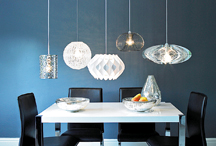 Formative years
Argos began life in 1973, the brainchild of Green Shield savings stamps entrepreneur Richard Tomkins, who apparently came up with the idea while he was on holiday in the Greek city of the same name. Green Shield was (as those of a certain age will recall) a kind of early loyalty scheme that called for the sticking of hundreds of tokens in special booklets which could then be exchanged for items from a home shopping catalogue. Like Nectar points but with a lot more glue.
But Tomkins reckoned he could make more money from shops selling catalogue items for cash, ditching the stamps altogether. He rebranded his entire Green Shield business as Argos and hit the high street running, with 17 stores and 1,000 staff from the word go.