Company Vitae: Jaguar Land Rover
It has had a chequered past but the UK's largest luxury carmaker is on the up again. Here's how it happened...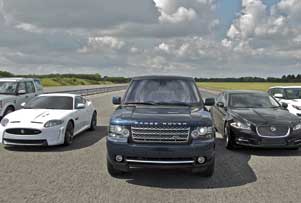 Formative years
JLR is pretty much all that's left of an entire industry, so its roots are deep and tangled. The Rover bit is the oldest name still over the door, first applied to bicycles by the Coventry firm of Starley & Sutton in the late 19th century. What would Rover's cycling pioneers make of the fact that it is now renowned as the inventor of the Chelsea tractor? The Range Rover of 1974 started that luxury 4x4 ball rolling.
Jaguar also started on two wheels, founded by William Lyons as Swallow Sidecars (SS) in 1922. Renamed Jaguar after WWII for obvious reasons, it became the UK's leading maker of 'affordable' luxury and sports cars, with models like the XK120, E-type and XJ6. Jags were the wheels of choice for every 1960s bank robber.