Compass has the recipe for North American success
The world's biggest caterer has just turned out a 9% rise in profit. And Compass must have a secret recipe for pumpkin pie, because something has got the US salivating...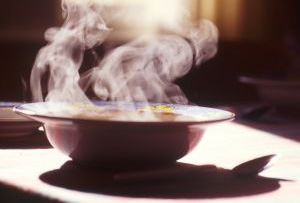 Compass is the feeding machine powering umpteen canteens across the world. The firm provides meals for everyone from office workers to schoolchildren and members of the armed forces. And it's making tidy profit from its culinary endeavours: despite rising food and fuel costs, the group has just reported underlying operating profits of £1.09bn.
The US is without a doubt Compass' biggest customer. It accounts for £7bn of Compass' £15.8bn total revenue. That's a lot of burgers and pot roast. Profits across the Atlantic are also above average, topping 9.6%.
Public and private companies across the US are trying to save money and shunt fiddly jobs out of house; Compass has the economies of scale to offer competitive pricing, and the resource to take on all the extra work. 'We have an excellent pipeline of new business, high retention rates and ongoing opportunities to drive efficiencies,' read Compass' statement to the press earlier today. Food for thought, certainly, but not quite enough to get our juices flowing.