Competition boss backs Uber in TfL fight
The CMA's chief exec says that Transport for London's proposed regulations would 'artificially restrict competition'.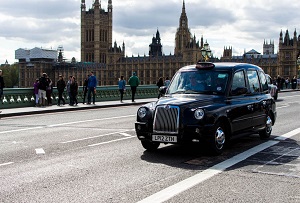 It's not often that Britain's regulators stick their head above the parapet to criticise each other. But yesterday Alex Chisholm, the chief executive of the Competition and Markets Authority, chucked a welcome hand grenade into the debate over London's taxi market.
The capital's cabbies have been up in arms over the growth of private hire apps like Uber which have been muscling in on their patch by offering lower prices at the touch of a smartphone button.
In September Transport for London relented to pressure and published a list of proposed regulations which could stop the apps in their tracks. These include forcing drivers to wait for 5 minutes before collecting a fare and forcing them to allow advance bookings, which Uber doesn't currently do.