Connected Homes' Nina Bhatia on Big Data's hat trick
MT IN ASSOCIATION WITH ACCENTURE: Nina Bhatia from Connected Homes says the Big Data revolution has finally arrived because data is cheap, abundant and people are keener to share than ever before.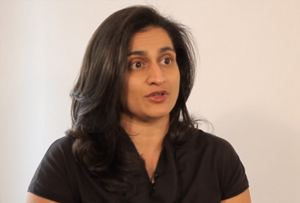 Why has Big Data only just arrived? Nina Bhatia says not only is it related to cost and abundance, but people are beginning to see its benefit, encouraging them to share their data. Smartmeters are one example, she explains: not only do customers save money by finding out more about how they use it, but they share their data with the company - which in turn allows it to tailor its advice to users.