How to conquer foreign markets
The downturn at home and on the Continent has piled pressure on UK businesses to widen the net and start selling further afield. Steve Purdy, UK MD of Regus, has this advice for those seeking pastures new.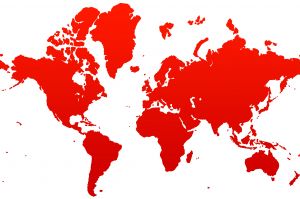 'The secret to success is to understand the point of view of others,' said father of mass production Henry Ford, a man who knew a few things about corporate growth. Ford's advice is especially worth remembering at a time when businesses of all sizes are looking for growth opportunities overseas.

Evidence suggests that a strategy which looks for new markets is the right one. Companies operating internationally are reporting better results (in terms of revenues, profits, or both) than companies that focus only on domestic markets.

But whilst there is evidence of the benefits of expanding into new markets, there is also plenty of evidence of failed expansions overseas. Just look at Vodafone, Carrefour and eBay, which have all failed to understand Japanese consumers' tastes and buying habits.

Culture may seem a minor issue when you are considering a new market, with issues like premises, competitors, market size and regulation far higher up the list of priorities. However, never underestimate the importance of cultural insight.

Merger of equals or merger of incompatibles?
Among those who wish they had taken a little more time with their courtship are the former directors of Daimler and Chrysler. When the two companies merged in 1998, the numbers suggested it would be an ideal fit, a 'merger of equals' whose strengths and capabilities would benefit each other.

The reality proved different, largely because the American Chrysler and German Daimler had such different cultures: the former 'relaxed' and 'freewheeling', the latter 'more formal and structured. Employee satisfaction plummeted, especially at Chrysler; predicted synergies did not materialise; and performance suffered.

This cultural mismatch was of a huge scale, but every business or individual with any experience of crossing frontiers has fallen into cultural potholes at some stage – from conflicting management styles, to cultural faux pas (very often involving table manners or food), or linguistic disasters. Remember a certain soft drink's slogan that it 'gives you zest for life' being translated into Chinese characters as 'brings your ancestors back from the grave', or the 'Vauxhall Nova' car, which means 'Vauxhall Doesn't Go' in Spanish.

The challenges of expansion
So how does any would-be exporter overcome the hurdles of doing business in a new country? Isn't it just too difficult?

Businesses tend to put 'property' and 'people' as the key perceived obstacles to expansion. Globally, our previous research has shown us that around a third (34%) of firms say that setting up an office/workspace presence is the biggest obstacle to overseas expansion.

As for hiring people, opinion is split about how to manage a cross-border venture: 53% believe in having a manager from the home country, and 47% think local management is the better option. Around two-thirds (64%) find it difficult to recruit foreign staff.

The split over recruitment strategies emphasises that there is no right or wrong recipe for successful expansion. There are contacts to make, consumer tastes to gauge, suitable partners to find – it's an exploratory process, and there are few instant answers.

Build in the flexibility to explore