Consumers bellyache at ombudsman 7,000 times a day
Dissatisfaction with financial services firms has ballooned to its highest level ever: the financial ombudsman says complaints increased 92% in the last year.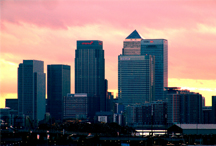 It seems that in these tough economic times, consumers are reading up on their rights. The financial ombudsman says that the number of cases that turned into formal disputes in 2012/13 was 508, 881 – almost double the previous year – out of a total of two million enquiries handled. Not surprisingly, the annual review also said that claims against the mis-selling of payment protection insurance dominated, making up around three-quarters (74%) of all complaints.
Four of the UK's biggest banks, Barclays, Lloyds, RBS and HSBC were responsible for 62% of all claims, up from 52% the previous year. No doubt thanks to the dodgy-sounding claims companies that have sprung up all over the place, often promising compensation to people who never had PPI in the first place. Who hasn't been harangued by one of these?
The ombudsman's report also pointed to a big rise (34%) in complaints about current accounts. Most of these complaints were from people who had found themselves in financial difficulty, and found that their bank would suddenly remove their overdraft facility, or make it overly difficult to cancel payments. Mortgage complaints also went up by 25%, mostly because of poor calculation resulting in incorrect monthly charges being levied.