These were the most controversial adverts of 2015
A strutting man in hot pants, graphic smoking posters and a booking good time all featured in the top ten.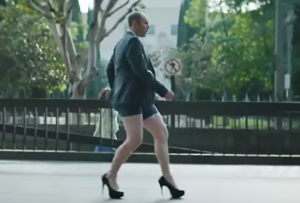 One thing the British are renowned for, on par with the nation's love affair with tea, is complaining. The Consumer Action Monitor calculated the British made 52 million complaints last year about products and services (a 30% rise in two years). It has practically become a national pastime.
So it's not particularly surprising to find that only one of the top ten most complained about ads for 2015 was actually judged to have broken advertising rules, according to the Advertising Standards Authority (ASA).
Do we really just like complaining for the sake of it? Considering 1,513 people were enraged enough to send in a complaint about Moneysupermarket.com's strutting man in hot pants and high heels, MT suspects the answer might be yes. The dancing man was the most complained about advert of 2015.