COP21 climate change deal imminent
The final draft of the global agreement is due to be signed on Saturday, but the details still look woolly.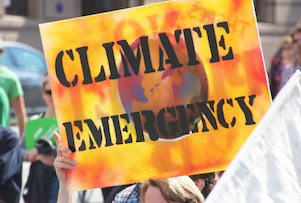 Whisper it quietly, but we may finally be edging towards a conclusion at the COP21 talks in Paris, as world leaders run out of time to drag their feet over a global agreement to take on climate change.
It's been a predictably painstaking process, as leaders and representatives from 195 countries debate how to limit greenhouse gas emissions enough to prevent man-made global warming exceeding 2C above pre-industrial levels. While the latest prediction is that there will be a conclusion tomorrow (a day later than expected), analysts have suggested further compromise will be needed for the final agreement to be reached.
'Things are moving in the right direction,' chairman of the meeting, French foreign minister Laurent Fabius said vaguely, before suggesting a compromise deal would be presented on Saturday. A sticking point has reportedly been the compensation for nations most affected by climate change, meaning negotiations have been drawn out for even longer than anticipated.