How to cope when your organisation is in the midst of turmoil
Is your organisation in the middle of a PR crisis? Here's a career masterclass in keeping your staff insulated as the storm clouds gather.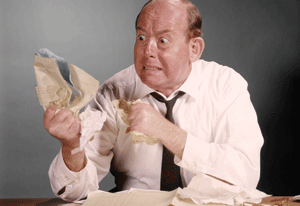 Decode. Confusion heightens the pain of turmoil. Translate the big organisational changes so that they resonate for your team. Explain 'process re-engineering' as 'adjusting the way we work'; illustrate 'market segments' with the names of familiar customers so that big changes are distilled into practical differences.
Quash rumours. In times of turmoil, teams look to their manager for the truth. Seek out the facts on what the future holds, tackle gossips, and never, ever bluff. Now is not the time.
Business as usual. The more tumultuous things are, the more your team need routine. Encourage them to maintain their usual high standards, and if they need an extra push remind them that the best way to secure their position is to excel amid the mayhem.