Corporate Ace: Rachel Sinha of the ICAEW
FUTURE LEADERS AWARDS: In our search for the rising stars of sustainability, Rachel Sinha, Sustainability Manager at the ICAEW, wins the Corporate Ace category for her commitment to changing the finance industry.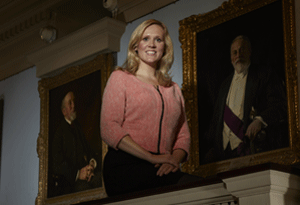 Rachel Sinha, 31, faces a tough challenge - how do you persuade the finance industry to radically change itself and become more socially responsible?
Appointed sustainability manager at the Institute of Chartered Accountants in England and Wales (ICAEW) five years ago, Manchester University graduate Sinha says: 'People knew that the financial system had to change, but they didn't know what to do. There was a lot of fear and people thought it wasn't possible.'
Within six months she had co-founded the Finance Innovation Lab, which makes people more aware of the social and environmental effects of their decisions. 'Many of the systems we have in business are out of sync with what we value: family and a sense of community,' Sinha says.