Corporate governance is 'vibrant' and crucial for an organisation's leadership
SPONSORED: The heads of businesses from HSBC to BSI explain why corporate governance is crucial to their organisations.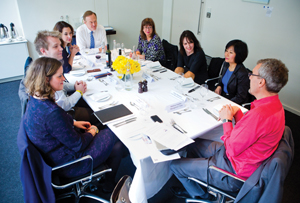 A string of scandals has damaged the reputation of companies across a range of sectors, and firms are becoming increasingly aware of the importance of good governance.
But what does that involve? 'Often people think of governance only as compliance and processes. But actually governance is vibrant, it's about the leadership of the organisation,' says Pat Cleverly, director of strategy at employment charity Tomorrow's People.
'You have to operate to a high level of integrity,' adds Howard Kerr, chief executive of standards firm BSI. 'The reputation of BSI – and indeed any organisation – is fundamentally made or broken by whether they actually live up to the value of integrity, and they can demonstrate it. It's easy to say but it's difficult to do.'