How costly will the Dixons Carphone data hack be?
The retailer's share price has fallen slightly after revelations of a cyber security breach, but the damage to the firm is as yet unclear.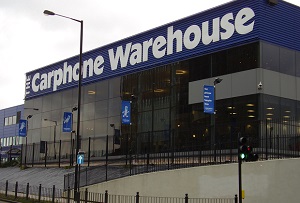 Cyber criminals stole the personal and bank details of 2.4 million Dixons Carphone customers, the electronics retailer said on Saturday. Not exactly known for liking unpleasant surprises, investors sent shares in the firm down 0.8% this morning to 452.3p.
A major data breach must be pretty low down of the list of news a CEO wants to deliver, but Dixons Carphone boss Sebastian James gave it a good shot.
'We take the security of customer data extremely seriously, and we are very sorry that people have been affected by this attack on our systems,' he said, adding that PC World, Curry's and the vast majority of Dixons Carphone customers were unaffected. 'We are, of course, informing anyone that may have been affected, and have put in place additional security measures.'