Country Profile: Canada relies on its quality
Former prime minister Pierre Trudeau once described Canada's proximity to the US as "sleeping with an elephant. No matter how friendly and even-tempered is the beast," he said, "one is affected by every twitch and grunt."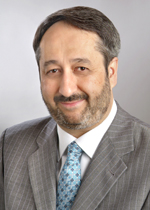 This observation applies to business education too, but Canadian establishments have risen to the challenge. "Being so close encourages us to emulate the American schools," says Michel Patry, dean of HEC Montreal. "But we compete on everything from graduates to PhD students and faculty." There are about 60 business schools in Canada, with programmes ranging from undergraduate degrees to MBA and executive education.
Most have an excellent reputation and have adopted innovative approaches to management education. "It's important to differentiate ourselves since the competition is so fierce," says Carol Stephenson, dean of the Richard Ivey School of Business at the University of Western Ontario in Toronto. "Canadian schools have been very innovative. Considering our size and funding, I think we've outperformed many other countries. We're a little hidden gem."
The key word in Canada is integration. Peter Todd, dean of Desautels Faculty of Management at McGill University in Montreal, is taking its MBA programme through a major change; the feedback from students and employers, he says, suggested the teaching had become dated. "The notion that we have to solve one business problem, which may include all sorts of fields at the same time, is a reflection of how business works and how we should teach. I think Europe has always been a little bit more holistic. Here, we are more specialised, but we are catching up."
McGill, however, has long been experimenting with other types of business degrees, thanks to Henry Mintzberg, a well-respected management thinker and long-time critic of the traditional MBA. His International Masters Programme in Practicing Management (IMPM) teaches mindsets (managing self, organisations, people, context and change) to a group of executives across six different countries. "Mintzberg is a great scholar; he brings a great amount of innovation that forces us to reconsider what we do," says Todd.