Country Profile: The Japanese way forward
When it comes to business and management, Japan is better known for its companies than its business schools. Japanese management is the stuff of legend: from lean production to knowledge management, the success of Japan Inc has attracted admirers from around the world for decades, even during the 'lost decade' of the 1990s.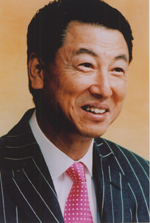 In 1992, a young Japanese entrepreneur, inspired by the education he had received while doing his MBA at Harvard, decided to open a business school in Japan. When Yoshito Hori started Globis Management School, his establishment was one of only two business schools in Japan - Keio Business School (KBS) was set up with the support of Harvard Business School in 1957. There are now more than 60 in the country.
Many of these new schools are not even a decade old.
Business schools may have contributed little to this success, but there is evidence that times are changing as far as business education is concerned.Hitotsubashi University in Tokyo, one of Japan's oldest and most famous institutions, didn't get a business school until 2000. Hirotaka Takeushi, dean of the Graduate School of International Corporate Strategy (ICS) at Hitotsubashi, explains that the university didn't think it was right for bright Japanese executives to have to go abroad to get an MBA.
Many, he says, did not come back, preferring to take jobs where they were able to progress up the career ladder at a younger age: "It's a bit like the race between the tortoise and the hare. In the West, students get attractive offers: the starting salary is much higher and they have more responsibility for their age. But this is a short-termist view. Look at Toyota: there are tremendous opportunities within companies like that, but not at the age of 30."