Country Profile: Spain: a lesson in business
Considering the limited size and reach of Spain's economy and companies, it is perhaps surprising to find four Spanish business schools in the top 100 of the Financial Times ranking, three of which have been there pretty consistently since the list's inception in 1999.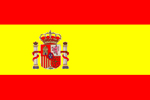 Two of Spain's most prominent schools - IESE and ESADE - were founded in the 1950s in Barcelona; EADA, which also started at the same time in Barcelona, was initially set up as a consultancy rather than a business school. At the time, Barcelona was the industrial hub of the country and home to many family businesses, whereas Madrid was the administrative centre. The fourth school, Instituto de Empresa, was established in Madrid in 1973.
With Franco in power, many entrepreneurs felt that the only way to survive was to look elsewhere for inspiration, the US in particular - hence the creation of business schools with a truly international outlook. This early start accounts for much of the schools' success. IESE and ESADE were among the first three schools in Europe (along with INSEAD) to introduce the MBA. "Spanish schools adopted it before Switzerland, the UK or the Netherlands, yet Spain was one of the poorest countries in western Europe. It shows how forward-thinking they were," says Xavier Mendoza, dean of ESADE.
Eric Weber, deputy dean at IESE, agrees: "Many organisations in Spain are now waking up to the fact that they need to be international. But that's not something that you can do overnight. It takes time. We've been doing it for nearly 50 years and we've built our strategy around it."
So with half a century of experience under their belt, Spanish schools have perfected the art of business education and honed their competitive edge. Mendoza explains that throughout their history Spanish schools have been ahead of their time. First was the adoption of a US-style degree and the decision to maintain an international outlook. Then came the introduction of English teaching and bilingual courses in the 1970s. Nowadays, the prospect of adding Spanish to one's list of skills comes high on the list of benefits of a Spanish MBA, particularly for those considering business in Latin America and, increasingly, in the US. Most schools now run bilingual programmes or offer language classes for their students.
Spanish schools were also among the first to seek international accreditations and become involved with rankings. ESADE and Instituto de Empresa both display the triple accreditation (AACSB, AMBA and EQUIS), a distinction few schools enjoy. This latest commitment was a major step for ESADE, says Mendoza. "It's an important international recognition, but it is also a strong commitment in terms of quality because once you have the accreditation, you can't afford to lose it. It would have disastrous reputational consequences."
But Spanish schools enjoy an excellent reputation, thanks to a string of curricular innovations. Instituto de Empresa was one of the first to introduce entrepreneurship in its programmes. It also pioneered the use of high-quality online courses - half its programmes are now run that way, and in particular its executive education programmes.
"I really believe in lifelong learning," says Santiago Iniguez de Onzono, dean of Instituto de Empresa. "The market doesn't differentiate between the high-quality premium courses we run and mass distribution distance learning yet. For us, online courses are not a sub-category; we apply the same standards to everyone, but it will take time for the perception to shift."
ESADE was also quick to pick up on the 'softer' management skills that leaders often lack. "When we redesigned our MBA in 2001, we were very aware of the need to feature emotional intelligence and CSR prominently in the curriculum," says Mendoza. "In fact, we were ranked second after Stanford in the Aspen survey on business ethics."
EADA developed a practical course based at its residential centre - an approach that can be traced back to the school's days as a consultancy "All our programmes include three to five stages at the centre; it's very intensive," says David Dinwoodie, deputy dean at EADA. "Students go through a diagnostic to understand their strong and weak managerial skills. That's their starting point. They are then followed by a coach and go through evaluations to track their progress."
All four schools were set up by businesspeople for businesspeople, including Instituto de Empresa, which responded to increasing demand from executives in Madrid, and have developed powerful alumni networks, cultivating strong ties with companies. They have also taken advantage of their Hispanic heritage to establish strong links with Latin America: 40% of international students come from the region and several schools have campuses or partnerships on the continent.
"Madrid has become a hub for business from Latin America," says Iniguez de Onzono. "Many South American companies have their HQs here, and there are great flight connections to the region. We have also accompanied many Spanish and European companies in their Latin American ventures over the last 30 years, from Deutsche Telekom to Banco Santander and Repsoil."
Oddly, despite this impressive track record, few Spanish executives have made it as big as their Anglo-Saxon counterparts, or even the schools they come from. Weber says that language has been a major obstacle for many: few people over the age of 30 were taught English at school (French was the norm), and many executives are now feeling the limits of their capabilities when considering expansion in non-Hispanic markets. Iniguez de Onzono adds that many Spanish people still lack the mobility of their European counterparts, although this is starting to change among young people.
However, the success of these schools has given business education a new popularity. "The star degree used to be law," says Juan Ignacio Pena, professor of finance at the University of Carlos III in Madrid, the only state university to obtain an international accreditation for its MBA programme. "Now it's business. That's why there are so many programmes; but there are a lot of chiringuitos (a beach bar)." At the most recent count, more than 500 business and management programmes are available in Spanish schools.
For international students, Spain is an attractive choice; not only is the education world-class, the country is also a pleasant place in which to live, particularly Barcelona with its seaside location and cosmopolitan atmosphere. However, not to everyone's taste are the religious links of two of the schools. IESE was founded by Opus Dei as part of the University of Navarra, and ESADE was created with the backing of the Jesuits. Both schools are at pains to explain that these religious connections do not encroach on the teaching in any way. "We are not a confessional school," says Mendoza.
The only religious input is in the running of the institution. At ESADE, two board members are Jesuits, and at IESE, The University of Navarra, run by Opei Dei, names the dean and runs the religious services in the school. Following its strong missionary tradition, Opus Dei also supports 14 other schools worldwide, including Lagos Business School in Nigeria and Ipade in Mexico. "Opus Dei has been in the press, so it probably has made people wonder," says Weber. "But religion is never present in recruitment and we have people from all walks of life."
Whatever the links, Spain has nurtured four outstanding business schools, a testimony to the business acumen of their founders and those who run them now. "I think if you consciously decide to focus on quality, apply yourself to it and remain true to that, you'll succeed," says Dinwoodie.
INTERNATIONAL ACCREDITATION
EADA AMBA and EQUIS-accredited; Euro*MBA course is run with five other European schools in France, the Netherlands and Poland; student and faculty exchange schemes with 23 institutions
ESADE Triple accreditation (AACSB, AMBA and EQUIS); exchange programmes with more than 100 business schools worldwide; campus in Buenos Aires (Argentina); joint double MBA degrees with eight schools in the US and Latin America; member of numerous international bodies, including the Community of European Management Schools (Cems)
IESE AMBA and EQUIS-accredited; exchange programmes with 22 schools on four continents; 80% of students from abroad; involved in 14 associated business schools in Asia, Africa and Latin America
Instituto de Empresa Triple accreditation; more than half of all students from abroad; founder of the Euro-Latin American Center; founder member of SUMAQ, an alliance of eight business schools in the Spanish and Portuguese-speaking world
FT GLOBAL MBA RANKING 2007

11=: Instituto de Empresa
16: IESE
24: ESADE
100: EADA