Country Profile: The UK - mission accomplished
The Association of MBA (AMBA) is 40 this year and it seems fitting to reflect on its achievements. AMBA was set up in 1967 by several UK business graduates who had acquired their qualifications in the US. Its mission: to create good quality business education in the UK.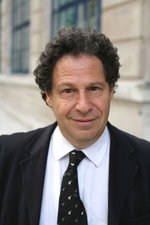 Forty years on it is, without a doubt, mission accomplished, says Jeanette Purcell, AMBA's chief executive. The association has also far exceeded its remit and promoted business education worldwide. "When we started, there were only two or three business schools here in the UK. There are now 117, and until very recently it was the second biggest market outside the US," observes Purcell.
In terms of sheer numbers, India and China are now way ahead, with over 2,000 business schools in India alone. But UK institutions still stand tall. In the latest Financial Times global 100 MBA ranking, the UK was the second biggest national group with 16 schools (the US is the undisputed leader with 60). China had one and India none.
This leaves another 101 schools out of the rankings - so where do they all fit in? Colin Mayer, dean of Said Business School in Oxford, says that students have different needs and different objectives when they go to business school. "Students may want to go to a local school or they may not want to leave their place of employment," he says.
Steve Haberman, deputy dean of Cass Business School at City University in London, says there should be a link to the local economy and a mission to look at local needs. "I think there are too many schools for us all to be doing the same thing," he says. "A business school in the Midlands or Scotland should be doing something different from schools in Cambridge or London."
Most schools are aware of the need to differentiate, but this is easier said than done. For most establishments, a full-time MBA remains the flagship programme and the only way to get a space in the coveted rankings. Because of how they are computed, rankings tend to favour schools catering for young students working in finance and strategy where salaries are high. "That's the sort of profile the London Business School goes for, but it puts schools such as Strathclyde or Durham, which are working with more experienced students or more women, at a disadvantage," says Purcell.
This dilemma is echoed around the community. Kai Peters, dean of Ashridge Business School in Hertfordshire, admits that if it were to redesign the syllabus, it would not necessarily include a full-time MBA programme since all its other programmes are part time, a strategy that has stood it in good stead. Similarly, Cass, which has made a name for itself with an extensive range of specialised masters, had to have an MBA to appear on the rankings. "I think you can be a good school without an MBA, but you can't be a top one," says Haberman.
Few business schools in the UK have not entered the MBA market, but the London School of Economics (LSE) in London is doing just that. Its new department of management has decided not to offer an MBA, but a two-year MSc in management, focusing on pre-experience students. Saul Estrin, director of the new management department, says: "People do their undergraduate degree, then they start work aged about 21, get their training in their firm and then do an MBA when they're aged 27-28. That's not a market for us because we are not a practical/professional business school."
But Estrin also admits that their ambition to become the top department of management in Europe might force them to reconsider their strategy. "If we cannot get to the top without an MBA, perhaps we'll have to get one. But we'll need to get the skills and resources first to do that."
The LSE is a good example of a school differentiating itself through a different take on management. Other schools have banked on their relative strengths to give them a competitive edge. Cass, for instance, is cultivating its connection to the City and its focus on finance. Said is exploiting its link to Oxford University and tapping into the expertise of various departments (economics, geography, law) to offer ever more relevant courses, while London Business School (LBS) has stuck to a more American model with its two-year MBA.
Schools in and around London have also exploited the city's emerging status of global finance capital. The decision by Chicago Graduate School of Business to transfer its European campus from Barcelona to London in 2005 illustrates the city's appeal. Glenn Sykes, director of the European campus, explains: "We have more alumni in London than in any other city outside the US. London also has more corporate HQs than anywhere else in Europe, and 90% of our students said they would consider London as a destination to do business."
The language is another facilitator, although 'softer' considerations also favour the UK. Peters, who is German, says that UK teaching methods are more engaging than those on the Continent. Loizos Heracleous, professor of strategy at Warwick Business School and originally from Cyprus, says that as a Commonwealth citizen, he feels more affinity with the UK. Business schools in the UK have plenty going for them, but they are very aware that there is no room for complacency. Securing good faculty is a priority. A report by the Advanced Institute of Management Research (Aim), published last October, pointed out that 40% of management and economics faculty would be retiring in the next 15 years. Yet, most UK schools cannot offer salaries on a par with those in US schools (where $120,000 is average).
Heracleous says that UK schools compensate by being more flexible with working arrangements, such as bundling annual teaching in a single term to allow a higher research focus to faculty, and matching the US practice of allowing faculty to complement their income by consulting one day a week and teaching on executive programmes. Many UK and European institutions, he says, also have a better track record of identifying more creative research areas than US institutions.
What it comes down to, however, is funding. Most US schools have a long tradition of endowments that has seen them through tough times. Aim reported that Harvard Business School's endowment was rumoured to stand at £800 million, Stanford's at £280 million and Wharton's at £212 million. LBS, in comparison, receives only £11.3 million, and only about 3% of its running costs are covered by donations compared with 20% in many leading US institutions.
Heracleous argues that UK business schools should be given more flexibility by the government over funding to allow them to compete with top US schools in areas such as faculty salaries, student scholarships and infrastructure. This is even more important in the context of increased competition from countries such as India and China, where a strong pound has dented the affordability of studying in the UK.
Purcell and Peters both argue that increased competition will drive the weakest schools under. But for those strong enough to take advantage of the opportunities and embrace the challenge, there should be plenty to look forward to.
FT 100 GLOBAL MBA RANKING, 2007
5 London Business School
15 Judge Business School, Cambridge
19= Said Business School, Oxford
22 Manchester Business School
28 Lancaster University Management School
36 Warwick Business School
37 Cranfield School of Management
54 Edinburgh University Management School
56 Tanaka Business School, Imperial College
70 Bradford School of Management/Nimbas
73= Cass Business School, City University
73= University of Bath School of Management
78 Birmingham Business School
93= Leeds University Business School
93= Nottingham University Business School
96 University of Durham Business School

BUSINESS EDUCATION FACTS
The UK has 117 business schools, 16 of which appear in the FT MBA ranking, the second biggest national group behind the US, which has 60 schools in the top 100
Price ranges from £10,000 to £30,000 for a one-year MBA
LBS is the only school to offer a two-year programme; Manchester offers an 18-month format
One in seven undergraduates chooses to study business, making it the UK's most popular graduate degree course, and one in five takes a post-graduate course
International students make up about 80% of MBA intakes.