Of course Deliveroo's losing money
But will that make it drag its heels over gig workers' rights?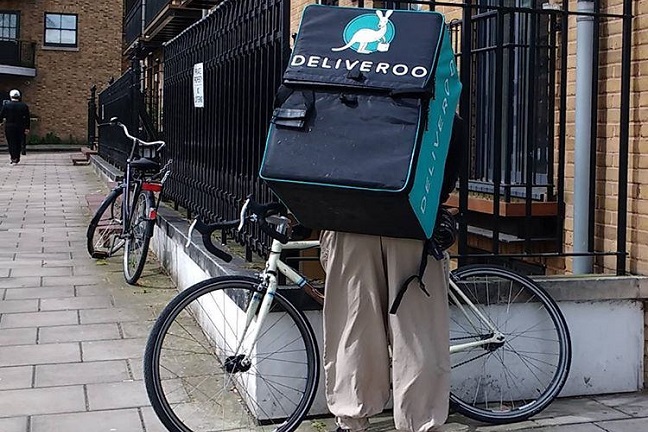 Accounts filed by Deliveroo's parent company have revealed a spiralling loss as the start-up expands. In 2016, Roofoods lost £129m, compared to £30m the year before. It's been noted that the market-making restaurant delivery start-up is also operating on microscopic margins, with cost of sales reaching more than 99% of its total revenues of £128m.
None of this should surprise anyone. It's an expanding start-up – of course it's not making a profit, it's in a pavement-slamming sprint to grow. The more interesting question is what this means for the gig economy. It's all very well, after all, demanding rights or 'good work' for gigging Deliveroo riders, but such things cost money, and Deliveroo isn't making any.
Of course, that's not to say it's exactly strapped for cash. The firm raised over £200m last year. Conceding on gig workers' rights would not be financially impossible for Deliveroo, or indeed Uber and various others. So what would it mean?