How to crack the American market
Plenty have failed in their attempts to cross the Atlantic, but the potential rewards for success are massive.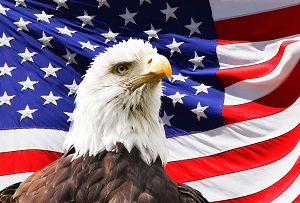 The US is a potentially bountiful market for almost any British business. Its consumers speak our language (sort of), it has relatively free markets and it has the largest economy in the world – at least until the Chinese catch up. But America is also a notoriously difficult nut to crack.
According to a recent study by Fedex, small businesses regard it as the third hardest major market to break into, only behind China and Russia. The US is vast and diverse, its businesses are ruthlessly competitive and the cost of compliance can be very high. Things might get easier if and when the so-called TTIP deal is finally agreed, but it pays to be prepared if you want to go and flog your wares to Uncle Sam.
Start small
The US has a population more than five times the size of the UK, and a landmass around 40 times as large. That makes a nationwide launch extremely difficult. 'You can't be everything to everybody and as a result of that you need to really understand where you're going to target,' says Stephen Carson, international business development director at Burton's Biscuit Company, which makes and exports Cadbury's chocolate fingers to the US. 'The US is so big that you may consider a regional launch like the east coast or west coast.'