How to crack the Chinese market
There's still scope to make inroads in the Middle Kingdom, but you'll need more than just a checklist to succeed.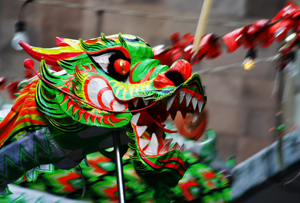 Many recent headlines have told the tales of China's economic woes and the stock market turmoil that has sent aftershocks around the world. Now more than ever, it might seem a daunting prospect for British businesses but there's still a ripe competitive consumer market.
'China is a significant growth opportunity for UK small businesses to target,' says Mark Lindsay, MD of Trade and International Finance at Bibby Financial Services. 'Since 2010 the UK's total exports to China have doubled and are expected to double again by 2020 if growth continues at its current rate.'
As a starting point, information-gathering and early support is crucial for small businesses. Get all the advice you can from the likes of UKTI, which has just launched a new exporting initiative and the China-Britain Business Council, which can offer up initial market information.