A crash course in employer branding
Another careers fair and nobody seems interested in your stand, and you're not getting the calibre of applicants you were expecting. Is it time to look at your employer brand?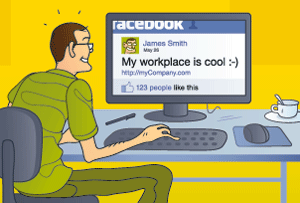 It's not optional. As the Chartered Institute of Personnel and Development (CIPD) points out in Employer branding: A no-nonsense approach: 'The first point to realise is that you already have one. That doesn't mean someone in HR went out and developed it. It simply means that your organisation has a reputation as a place to work.'
What is it? Definitions centre on what employees expect of you. Simon Barrow and Tim Ambler, authors of Employer Brand, published by the Journal of Brand Management, came up with: 'The package of functional, economic and psychological benefits provided by employment, and identified with the employing company.' Aussie employer branding guru Brett Minchington prefers 'the image of your organisation as a "great place to work"'.
Get the facts. Before articulating your brand, you should research three groups, says Richard Bull, client services director of employer communications consultancy Stafford Long. 'Talk to leaders about their vision and what the firm stands for as an employer; then talk to employees. Then ask potential employees about their perceptions.'