Crash Course in: Managing rumours
Has the rumour mill gone into overdrive in your office? Here's how to power it down...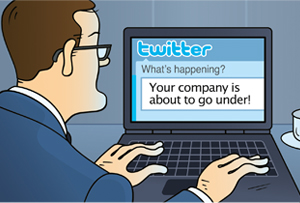 Get your radar in place. Use social media monitoring tools to find out what people are saying about you online and respond quickly. But be aware of what's being said offline too. 'Your own staff can be one of the best early warning systems of rumours,' says Amanda Pierce, chair of the corporate and crisis practice at Burson-Marsteller.
Fill the vacuum. 'Look at why rumours start,' says Pierce. 'Usually it's because there is a gap in the information available which is filled by guesswork and speculation.' A good website with clear, honest information can stop rumours before they start.
Find the source. Ask whoever passed on the rumour where he or she got it from. Even online, anonymity is not guaranteed. 'There are ways of tracking down anonymous contributions, for example, through their IP address,' says Ashley Hurst, a senior associate with lawyers Olswang. 'People often leave traces, even when they think they have been clever.'