Crash Course in: Working abroad
As Britain starts 2012 with an economic hangover to match the festive one, is it time to think about getting away from our benighted kingdom until the worst is over? Here are some things to consider.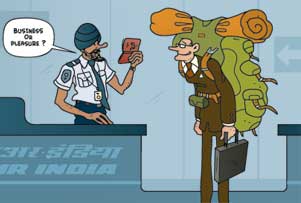 Assess your worth. 'Employers are looking for people with good experience of working overseas or who have solid experience in their particular industry,' says Linda Taylor of Expat Network. If you don't have a track record of working abroad, think about what skills you have that may be in demand.
Are you the right stuff? Personal characteristics play a part in suitability, says the Chartered Management Institute. These include 'flexibility, willingness to learn and lack of prejudice', alongside self-reliance, language skills and qualifications. 'There is a need to be aware of and avoid stereotypical British superiority, insularity and aloofness and to be able to cope with unfamiliar people in unfamiliar surroundings,' the CMI advises.
Ask the family. The support of your partner is vital. Your spouse should always come too if you're planning to work overseas for two years or more, and some wouldn't contemplate leaving their partner behind. But unhappy 'trailing spouses' are the most common cause of people coming home early. So make sure you've squared it with your significant other before you start looking.