How to create your very own super team: Lessons from the Rolling Stones
FEATURE: How do you meld chalk and cheese individuals into a world-beating group? In a new book, Khoi Tu explores how you put the magic into the mix - with a little inspiration from the Rolling Stones.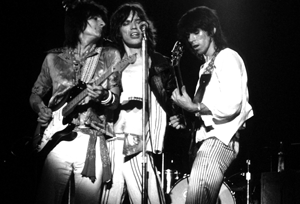 Teamwork can sometimes be hit or miss - you're either on fire or a complete washout. Actually, for most of us, it's usually somewhere in the mediocre middle. But it doesn't have to be this way - high-performing superteams do exist and you can learn great things from them. In fact, I've discovered seven in all walks of life, including animation wizard Pixar, global aid agency the British Red Cross and sexagenarian rockers the Rolling Stones. What do they know that the rest of us don't? And can we sprinkle some of their fairy dust onto our own less than super teams?
First things first. If you want a great team you need talented individuals. In the past decade, there has been perhaps no individual in business more celebrated than Apple's Steve Jobs. But the brilliant Jobs also had a dark side when it came to working with colleagues. In the early part of his career he was infamous for what became known as his management by character assassination. He routinely and regularly referred to people in his own company as 'shitheads who suck'. He fell out with everyone, including his co-founder Steve Wozniak and his own appointee, CEO John Scully.
His bad behaviour at Apple eventually led to him being stripped of all power and responsibility and forced to leave the company. He may have had the vision and an obsession with simple elegance, but his inability to work in a team meant that he found himself alone and on the outside, unable to realise his dream.