How to be a more creative leader
Even if we don't feel it's our natural bent, we all need to be creative.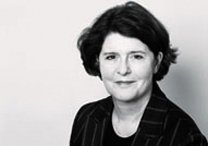 As the modern version of the old saying goes: 'Nothing fails like success', so if we keep on doing what has worked before, without taking account of advances in technology and changes in customer expectations (among other important variables), we risk being at the mercy of forces we can't control.
The trouble is that much of good leadership is about continuity, and creativity often requires disruptive behaviour, so here are some ways to get beyond status quo thinking.
LOCATION, LOCATION, LOCATION
Where you and your team develop creative ideas is important. Just as it's impossible to solve a problem using the same logic that got you into it in the first place, sitting in the same meeting room in which you conduct daily business is unlikely to prove conducive to an innovative breakthrough.