Creativity, Inc: The story of Pixar
Who better than the founder of Pixar to give advice on how to build teams and stop a business going stale? Michael Rose applauds an inspiring memoir cum guide.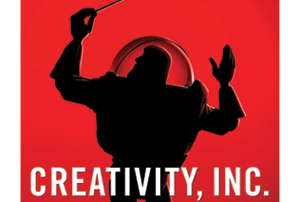 In November 1995, the world of film was transformed by the release of Toy Story. The movie was a worldwide hit and launched the nascent Pixar Animation Studios in San Francisco, led by the brilliant director John Lasseter, entrepreneur and Apple founder Steve Jobs, and visionary technologist Ed Catmull.
Of the three, Catmull is the least known - but Pixar was his creation and Toy Story the fulfilment of his 20-year dream to produce the world's first computer-animated feature film.
As with any driven person who reaches his goal, Catmull's reaction to success was to ask: 'What's next?' His answer was to look hard at the company. He realised that his mission was to make a sustainable creative environment so that Toy Story would not be a one-off. The results? A further 14 box-office hits, from Finding Nemo and Monsters, Inc. to Up, Wall-E and Brave.