How the crew that built the Shard used magnetic nets to stay safe
Erecting Britain's tallest building was no mean feat.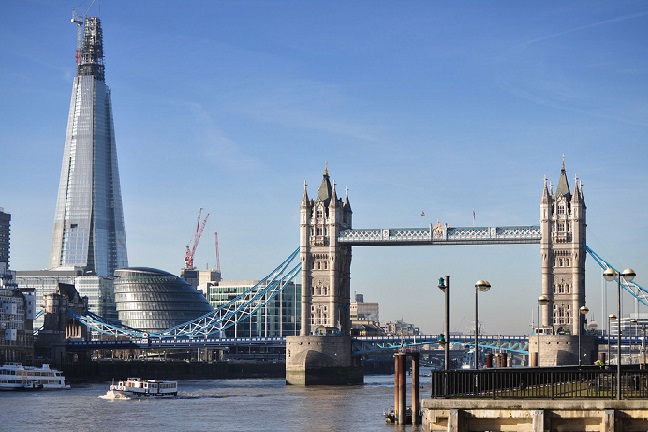 As dawn broke on a misty September morning in 2012, Prince Andrew stepped out of a window on the 87th floor of the Shard and began abseiling down its towering glass facade. The construction had only just topped out, and had already staked out its place among London's most iconic buildings. But even the largest, most ambitious vision depends on the smallest details. "The last thing you want when you're working at 310 metres is to drop a bolt," says Tony Northcott (pictured below), who was lead health and safety manager on the construction. "Especially when there's tens of thousands of pedestrians walking around at base every day."
When Northcott took on the role, royal abseiling stunts were still five years off. He knew that only by having the right commitment to safety and wellbeing would such an ambitious project ever get off the ground. He brought with him the experience of having worked on the 41-storey Gherkin, and the Willis Building, directly opposite Lloyd's of London. But the Shard was on a whole other level – no one in the UK had ever worked at that height before.
It was Northcott's job to define and convey the safety standards, not only to his team but to a host of designers, clients and sub-contractors, as well as stakeholders from the London Underground, Network Rail, Guys Hospital, which was situated nearby, and the Met Police. Even the bomb squad.