How to take criticism on the chin
Figure out what you want from feedback and don't get defensive, says psychologist Claire Bremner.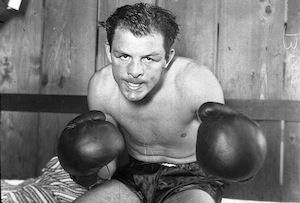 A lot has been written about giving feedback, yet very little time and space has been devoted to receiving it. This is surprising, considering that taking on board praise or constructive criticism is arguably harder than doling it out well. Even the most effectively delivered feedback still relies on the willingness of the receiver to engage with it.

But then again, maybe it isn't all that shocking that we don't want to think about how to deal with other people's opinions of us. We go through an internal struggle when receiving feedback – the desire to feel we're learning and improving constantly at war with the need to be appreciated. Even perfectly relayed feedback can't meet both these needs at once and, if not managed effectively by both parties, can even cause tension and discord within teams and working relationships.

Listening to feedback doesn't always mean having to accept it. But instead of trying to spot the flaws in others' assessments of us we should look for clarity, and try to understand where the other person is coming from. Their interpretation of your strengths and weaknesses is always useful to know - even if they've got their facts all mixed up.

Here are a few pointers on how to make the most of feedback you receive:
1. Go on the front foot
Be proactive about seeking feedback. This enables you to introduce an element of control into the process and means that the other person will feel more confident being frank and honest about any issues.

If there are any points that you are particularly worried about, it doesn't harm to ask about these specifically. By showing you are aware of potential issues you will reduce any hesitancy that your appraiser may have about raising them. But remember to give your colleague time to think about what you've asked them so that they don't feel 'put on the spot'.
2. Prioritise
How often have you received a barrage of supposedly helpful feedback and then thought, 'Where on earth do I start?' When receiving feedback, acknowledge that your appraiser may have a number of things they want to share, but find a way to focus on the single most important issue. To make it easy, just ask them.

It may be that one aspect of your behaviour or style is affecting various aspects of your work, so spend time trying to identify what this is. Then focus on simple changes you can make to improve your behaviour, small steps at a time. It can help to reframe the question you are asking yourself - 'why don't I try doing this differently for a week and see how it goes?' feels much more achievable than 'should I do this differently for the rest of my life?'