Crowdsourcing: What's the big idea?
Nigel Nicholson examines the key to crowdsourcing.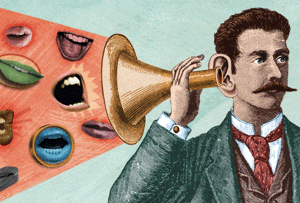 The clock is ticking - if you get the question right you win a million, if you are wrong you get nothing. What to do? Trust intuition, call a friend, or ask the audience? Ask the crowd, but don't let them discuss it.
The key to crowdsourcing, which is often a competition that starts with an open call, is that the best solution comes when there is a free flow of separate intelligences and intuitions. Once people start interacting, all kinds of madness take over. We have known this for some time. The unstructured babbling that some call brainstorming often misses the best ideas in the room because of the collective stupidity that is group psychology: premature evaluation closes down half-formed ideas; the loudest voices get the most airtime; coalitions of agreement settle too early on one direction; good ideas are disparaged because of who holds them; introverts are dominated into silence.
In larger communities, it becomes the herd mentality - which is what caused the credit crisis. Techniques that separate fact from value and ideas from sources allow the flowers of invention to bloom. The democracy of virtual communities in a free and open market for ideas may not always be efficient but it does make crowdsourcing an idea for our times.