Culture clash proves problematic for Google
Would its smart home start-up Nest have been more at home at Apple?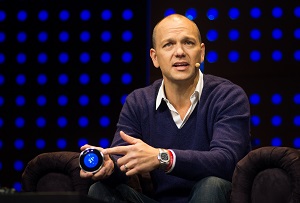 If there's one thing that can turn a sweet M&A deal sour, it's culture clash. Merging two companies, whether as equals or in a takeover, can cause real upheaval and uncertainty for workers. When those two groups of people also don't rub along well it can be disastrous –as Google (now Alphabet) seems to be discovering with Nest, the smart home start-up it spent $3.2bn (£2.2bn) on back in January 2014.
The company has been in the headlines this week after a public spat between its CEO Tony Fadell and Greg Duffy, the now-departed co-founder of Dropcam, a start-up acquired by Nest in June 2014. Nest has lost around 70 of its 1,000 staff in the past year, many of them former Dropcam workers apparently unhappy with their new home.
In an interview with The Information, Fadell blamed problems with the merger on members of Dropcam's team. 'A lot of the employees were not as good as we hoped,' he said, adding that 'unfortunately it wasn't a very experienced team.' Duffy, who admits previously calling Fadell a 'tyrant bureacrat', has hit back, accusing Nest's boss of 'scapegoating' Dropcam's staff.