How to cut costs without damaging your company's performance
Trim fat, not muscle, to make your business leaner and meaner.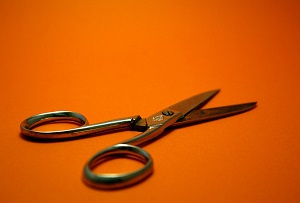 It's no surprise that a lot of ambitious entrepreneurs prioritise sales. 'There's a temptation when you have a business that's growing very quickly to just focus on the top line, get the numbers in, and even if some of the business is inefficient we can sort that out later,' says Andrew Michael, a serial entrepreneur who sold his company Fasthosts for £61.5m in 2006.
But building a successful company is of course about more than just revenue. Even Amazon's Jeff Bezos, whose vast business is still struggling to turn a profit, is legendarily thrifty – he claims to have used a desk made out of a door in the early days. Penny-pinching doesn't have to have an adverse impact on performance, and can actually help you to grow faster.
'The more you grow, the more you realise, cash flow is the most important thing,' adds Guy Blaskey, founder of dog food brand Pooch & Mutt, which has a turnover of more than £1m. 'It controls how quickly you can grow, it controls what marketing you can do, it controls what products you can bring out, what staff you can bring in.'