Cut down on fags and booze if you want a mortgage, says FSA's Sants
Banks should know more about their mortgage customers' spending habits, says City regulator the FSA.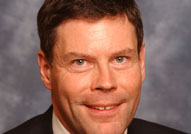 Outlining its proposals to crack down on 'irresponsible' home lending, FSA chief exec Hector Sants suggests that affordability tests – including questions on spending on alcohol, tobacco and clothing – should be part of the mortgage approval process in future. This would help, says Sants 'to ensure that lending decisions are based on a consumer's free disposable income.'
Now on the one hand this seems fair enough. We have all seen over the last 18 months or so what can happen when a lot of money is lent to people who can't really afford to pay it back. Surely taking greater pains to make sure that customers do have the means to do so is just good business as far as lenders are concerned?