Cuts and tax hikes to cost 1.6m jobs, says CIPD
The coalition's cuts, plus the upcoming VAT hike, could cost the UK 1.6m jobs. Which is rather more than the Government suggested...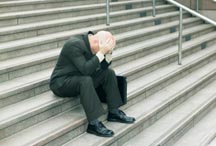 The Chartered Institute of Personnel and Development says last month's Comprehensive Spending Review, together with the forthcoming rise in VAT to 20%, will result in the loss of almost 1.6m jobs by 2015-16.
It's also been quick to point out that the Government's own take on the impact of the cuts was rather less horrific. The Office for Budget Responsibility initially estimated the loss of 490,000 public sector jobs - but the CIPD reckons the damage in that area will be more like 725,000.
Looks like the Coalition Government is learning just what a tricky lark running the economy is. It's like that arcade game where you have to whack the mole with a mallet: smack a pest as it sticks its head out of one hole, and it will just pop out of another.