CVC re-ignites fat cat row
Just when private equity might have thought the coast was clearing, news emerges of another massive payout to top executives. And sure enough, the unions are up in arms again.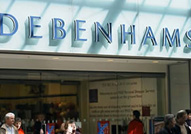 CVC Capital Partners, one of the biggest European buyout firms, apparently paid out £250m to its top partners last year, after chalking up returns of more than 40% on its latest fund. A lucky few are expected to receive a windfall of up to £50m each – which of course they will get before Alistair Darling's new flat rate of capital gains tax kicks in.
'The only thing missing from the private equity raiders are masks and swag bags,' GMB general secretary Paul Kenny said on Monday, in typically tub-thumping fashion. 'The elite asset-strip established business away from the glare of public scrutiny and pay themselves obscene bonuses while gullible politicians allow them to abuse the tax system'.
Some might argue that the bonuses are fair enough. After all, CVC is a great British success story – a London-based firm that has developed into a genuine player on private equity's world stage. The returns from this fund were its best ever, at 42% – which means that the pension funds who contributed will also have made a huge profit.