Cyber security experts are charging £10,000 a day
Demand for cyber security specialists has quadrupled as high-profile attacks on TalkTalk, Sony and Ashley Madison heighten concern among firms.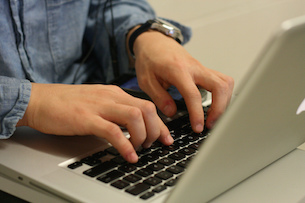 Not many business would describe themselves as 'excited' about the rash of cyber attacks that's afflicted TalkTalk, JD Wetherspoon, Sony and Morgan Stanley among others. But every cloud has a silver lining – in this case for those working in cyber security. As execs panic about their IT systems, the first port of call will of course be the UK's cyber security experts, who according to recruitment firm Manpower, can charge more than £10,000 a day for their services.
Its survey of more than 2,000 employers is by no means exhaustive, but Manpower found demand for the UK's experts in cyber security had quadrupled over the last year – suggesting firms might finally be addressing a lacklustre approach to protecting their systems. Cyber crime is estimated to cause around £34bn worth of damage to the UK economy each year, with TalkTalk admitting the costs from its cyber attack could reach £35m.
Mark Cahill, the UK MD at Manpower, said the company expected the biggest growth area in 2016 to be 'in cyber security crisis management' with large organisations 'bolstering their own in-house security teams as well as calling on specialist contractors'. The increase in pay came against a backdrop of strong employment trends going into the New Year, according to the company.