The cycling industry is in rude health
Trendy clothing brand Rapha's sales are up 37%.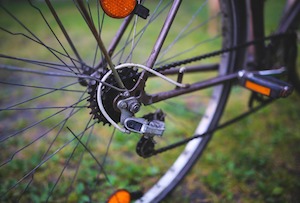 'At the beginning of my business plan, I used to have a quote from Lance Armstrong,' Simon Mottram, founder of the premium cycling brand Rapha, told MT back in May. 'We don't talk about him any more.'
While the drugs cheat's downfall may have been a knockback for the reputation of cycling, it was clearly just a blip. From £8,000 Boardman bikes to £260 jerseys, and the rapid rise of the Strava smartphone app, cycling is big business at the moment.
It's a trend that's given a serious boost to Rapha, which makes the clothing for Britain's Tour de France-winning Team Sky. It's latest figures, out today, look pretty robust. Sales were up 37% to £39m in the year to February 1, while EBITDA was up 93% to £2m. Pre-tax profits were down slightly, though, after the company ploughed cash into a new HQ and investment into its US expansion.