Cyprus to get bailout from international creditors
The Mediterranean island has become the fifth member of the eurozone to agree a bailout with its creditors, with around £13bn worth of loans expected.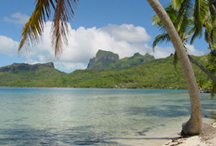 The country requested the bailout from its European partners and the IMF in June this year, as part of a plea to help get its financial sector back on a stable footing.
Those who have lent to Cyprus have endured enormous losses because of the country's intertwined relationship with the Greek economy and its financial system. Furthermore, lenders to private businesses in Cyprus have suffered heavy losses too, because Greece is Cyprus's largest trading partner, so the rot of recession has spread to the island.
But this isn't the start of the borrowing and bailouts for Cyprus. It has already borrowed 2.5bn euros from Russia, whose businessmen favour its sunny climate and flexible tax environment. We euphemise.