Dangerous liaisons: A peep into the illicit world of adult dating sites
Sex has always been a big part of the internet, but as the Ashley Madison hack shows, it can be a risky business. We delve into an industry that offers everything from swinging to sugar daddies.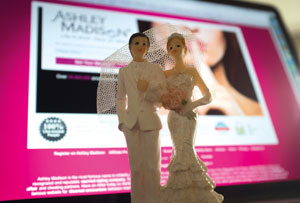 From the very dawn of the world wide web, the internet has been used for sex - and not just the pornographic kind. Whether lusting after a one-night stand or looking for true love, it didn't take long for people to cotton onto the concept of going online to arrange offline liaisons.
But lately, with adultery-arranging site Ashley Madison hacked and 'swipe-right-to-like' app Tinder accused of commoditising dating, companies in the business of arranging encounters have been thrust, excuse the pun, into the spotlight. Is the industry facing a backlash of 12-inch proportions or merely ripples of discomfort from society getting used to more liberal ways of living?
It's mid-afternoon on a Friday and a dozen or so people are active on Heaven Social, the decidedly retro (think Facebook's first iteration) social network of Heaven Circle, a two-and-a-half-year-old company that throws 'elite' sex parties. A couple of chat boxes pop up.